Hippie Ways Lip Balms are perfect any time of year.  I do, however, formulate them for different seasons and with different needs in mind.  If you have allergies to nuts, bees (and their waxes), or prefer a vegan product – stay tuned!!  I am working towards an (almost) allergy-free, vegan formulation.
Winter Lip Balm
Formulated to be a little heavier so it will protect in the harshest of conditions.  Great for the snowmobile or ice fishing crowd.  Anyone that spends a lot of time outdoors in our famous Canadian winters.  Available in two formats.  The ever popular and re-useable tin as well as the now famous Zippie Tube.
Winter Lip Balm
14 grams –  Re-useable Tin  $6.99
Winter Lip Balm
4.25 grams – Zipper Clasp Tube
MEN'S TIN
Half ounce tins…mostly for men.  Let's face it – REAL men don't use lipstick. Besides, you can always keep the tin for small parts.  If you don't, be sure to drop it in the recycling bin!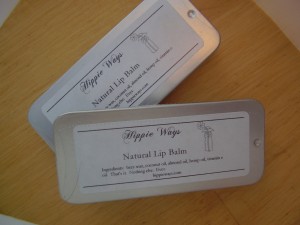 Tin
14 gram Metal Slide Top Tin
$ 6.99
Kid's Zipper Tube
Conveniently packaged to hang from the snow suit zipper, Mom's keychain, a back pack strap, or any other place you'd like.  A little smaller and easier for smaller hands to handle.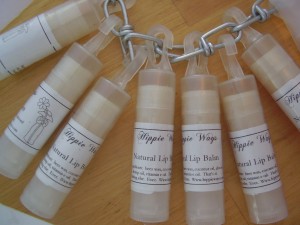 Kid's Sized Zippie Lippie
3 gram  Zipper Tube
$2.99
Everyday Lip Balm
The same great product, just a different tube.  Packaged in sheer, heavy plastic (recyclable, of course), these tubes are a touch larger than your standard lip balm tube.  I like them better – you can SEE what your getting, and it's a bit more than usual.  Win-Win!!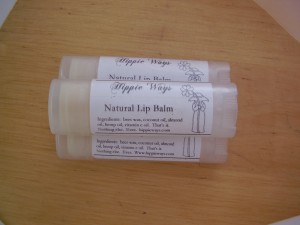 Oval
0.5 oz. Natural Oval Tube
$5.99
View your shopping cart here…